DESIGNED BY:
AnGella
Click on image to save Google Skin.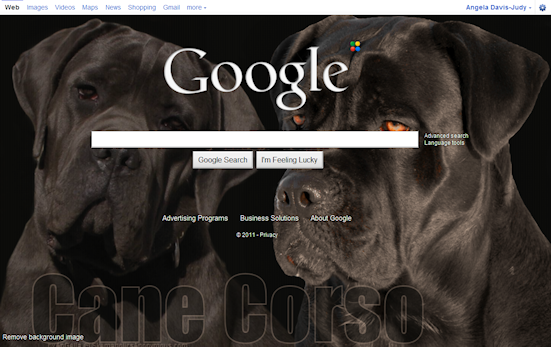 Right click on image and save as.
Then simply click the link on the bottom of Google's site that says "Change background image"
Choose from my computer, click Browse
Choose the image, and upload!
Designer's Comments:
Cane Corso left original image by
St7878
. Cane Corso right original image by
Claudio Domiziani
.