Made by:
AnGella
CLICK on "Continue reading" below for code & Preview button!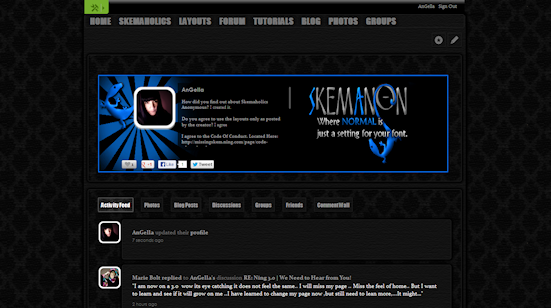 Ning3Profile
Designer Comments:
To use on your profile in Ning 3.0 your site admin must have the script from
here
installed in their site. If they do not, please feel free to share this link with them. It is free to use.
Made by me in PSP X2.
Add to favorites