DESIGNED BY:
AnGella
Click on image to save Ning 3.0 Cover.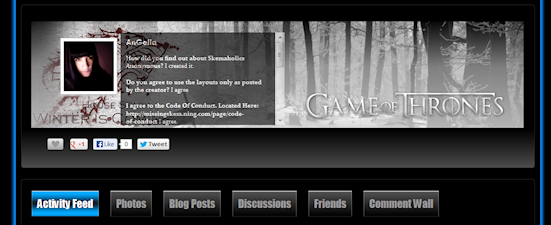 Right click on image and save as.
Go to profile and edit button at top right of profile.
Click on 'Cover Photo'.
Choose image and save.
Designer's Comments:
Original background image by
Susulyka
. Main image by me in PSP X2, inspired by Game of Thrones.
Add to favorites